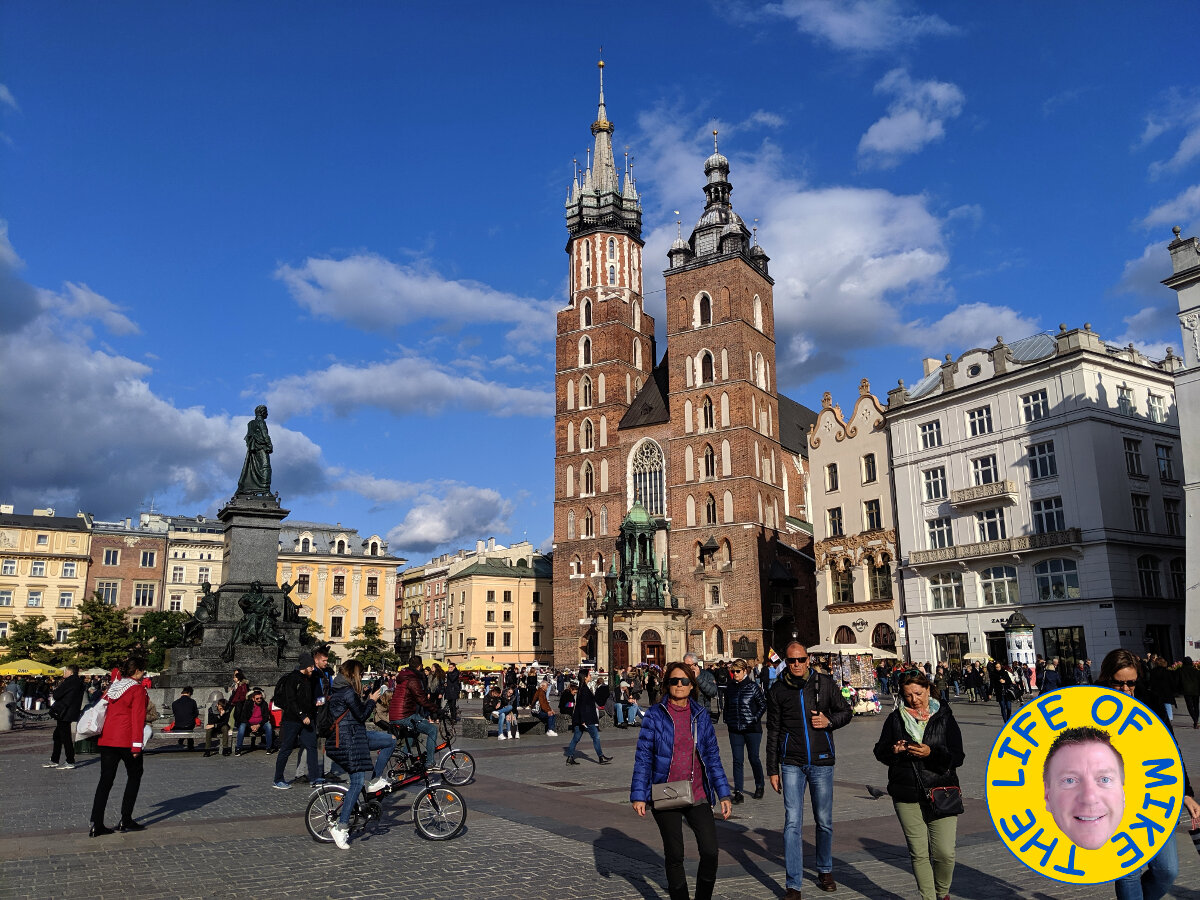 Last fall 5 buddies and I went on the European Motorcycle Tour 2018, a 2-week motorcycle tour through Central Europe. One of the stops was Krakow, Poland. We were all amazed at how beautiful the city was but only had an evening to take it in. I vowed I'd go back and check it out sometime soon. So when an inexpensive flight to Munich popped up, I figured this was my chance. The flight happened to be during Oktoberfest and forteen hours after I left Denver I was drinking a liter of beer in the Löwenbräu tent with my Czech buddy Kuba. Damn life is good!
Kuba had driven over from Prague to meet me for a road trip. After a couple days in Munich we headed east where Kuba dropped me for a night at my friend's Zuzka and Pavel's place about 45-minutes west of Prague. I spent the night there and caught up before heading to the Czech capital. I lived in Prague for a couple years in the early 2000's and it always feels wonderful to get back. Kuba had a little work to do so I wandered around the city, soaked up the charm and caught up with some old friends.
After Prague we jumped back in Kuba's car and stopped in the beautiful Czech town of Olomouc for lunch on our way to Ostrava in far eastern Czech Republic. After a night of revelry there we continued on to Krakow, Poland. Kuba stayed with me for a couple days where we checked out some sites before he headed back to see about a girl he met in Ostrava on his way home. I decided to stay in Krakow for the rest of my trip.
That was tactical error on my part. Krakow is beautiful, but there's only so much to do there as a tourist. It didn't help that the weather was cold, grey (except for a couple days) and rainy. I should have jumped a train or flight over the alps or headed somewhere else, but every place I checked, didn't work for some reason. In the end I hung out in Krakow for almost 10 days before catching a flight back to Munich the morning of my flight home. Yet another travel lesson learned. All in all, it was great to see friends along the way, meet some new friends, and experience new things.