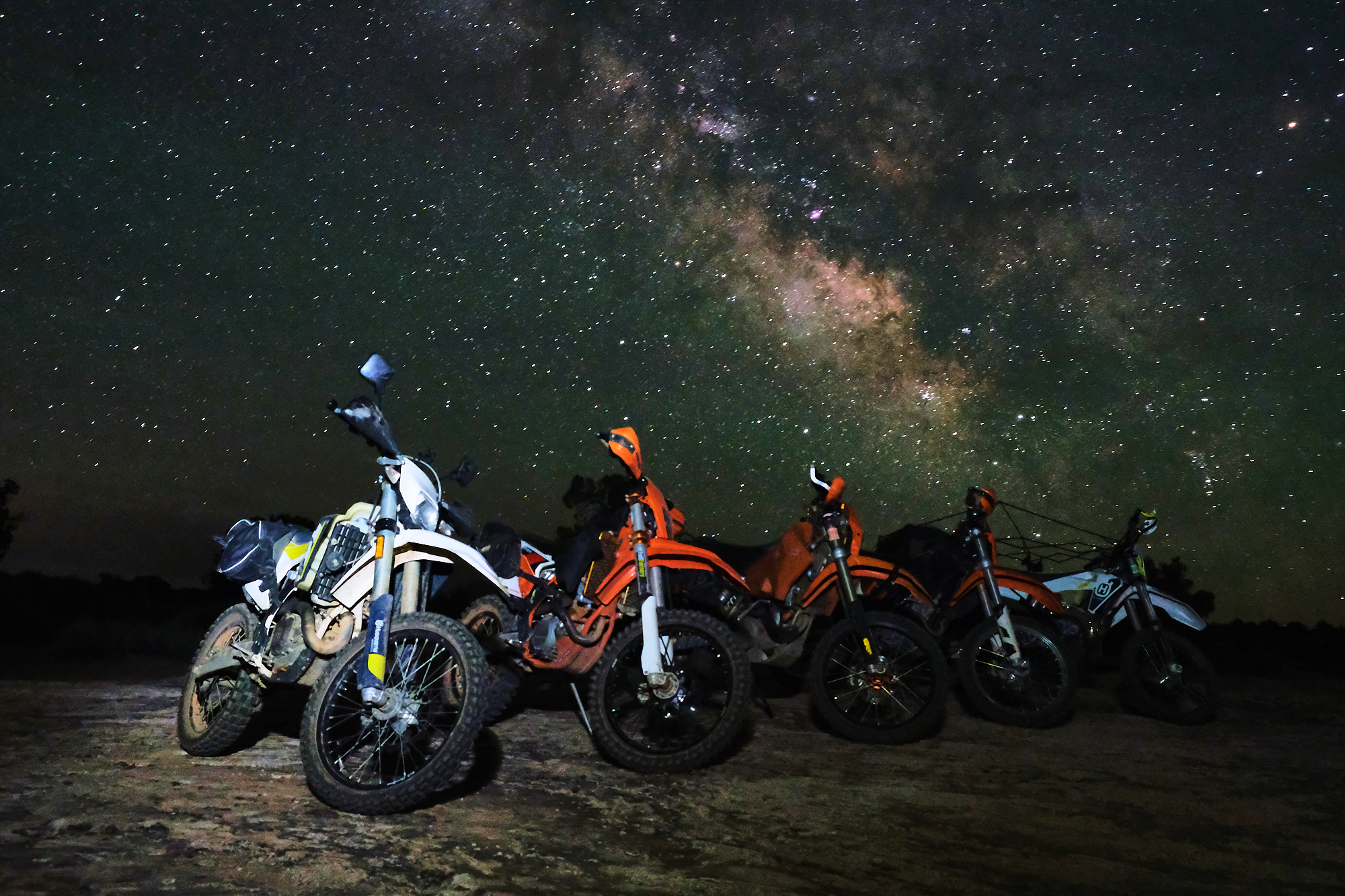 A few years ago on the way back from our White Rim Road motorcycle trip, we met a couple fellow motorcycle riders at an overlook in Natural Bridges National Moument where we'd camped for the night. These guys were on KLRs loaded down with everything they needed for a serious trip. We chatted for a while, exchanged contact info, and went our separate ways.
At some point after that one of the guys, Igor, and I got in touch. Turns out he's a fellow traveler and has been around the world. We had a lot in common and met up when he was passing through Denver. We also continued to keep in touch and tried to meet up on the road. Our paths almost crossed in Colombia last year, but we just missed each other. So when he mentioned he was going riding with some buddies in Utah this spring, I made sure to be there.
He and Fred were there a day earlier than the other two guys that were coming. So I decided to meet up and ride with these two before Dariusz and Brian got there. I had just gotten my first dirt bike last year and had never ridden in the desert. But after a day of deep sand with pointers from both of the pros, I was having a blast. Here's some footage of that first day riding down 10-Mile Wash. It was incredible.
That evening Dariusz showed up and the three of us had a blast looking at the drone and GoPro footage and recounting our day. In the morning I was feeling a bit out of it so I hung back while those three ripped it up. I just cruised around on my own and when I got back to camp, Brian was there. We had a couple beers and got to know each other. Turns out we had a few things in common as well. That evening after the riders got back to camp, we had a ton of laughs and settled in for an incredible night of juvenile behavior (mostly from Fred and Dariusz). I hadn't had that much fun in I don't know how long. I was really looking forward to a couple more days of riding and camaraderie.
More to come…