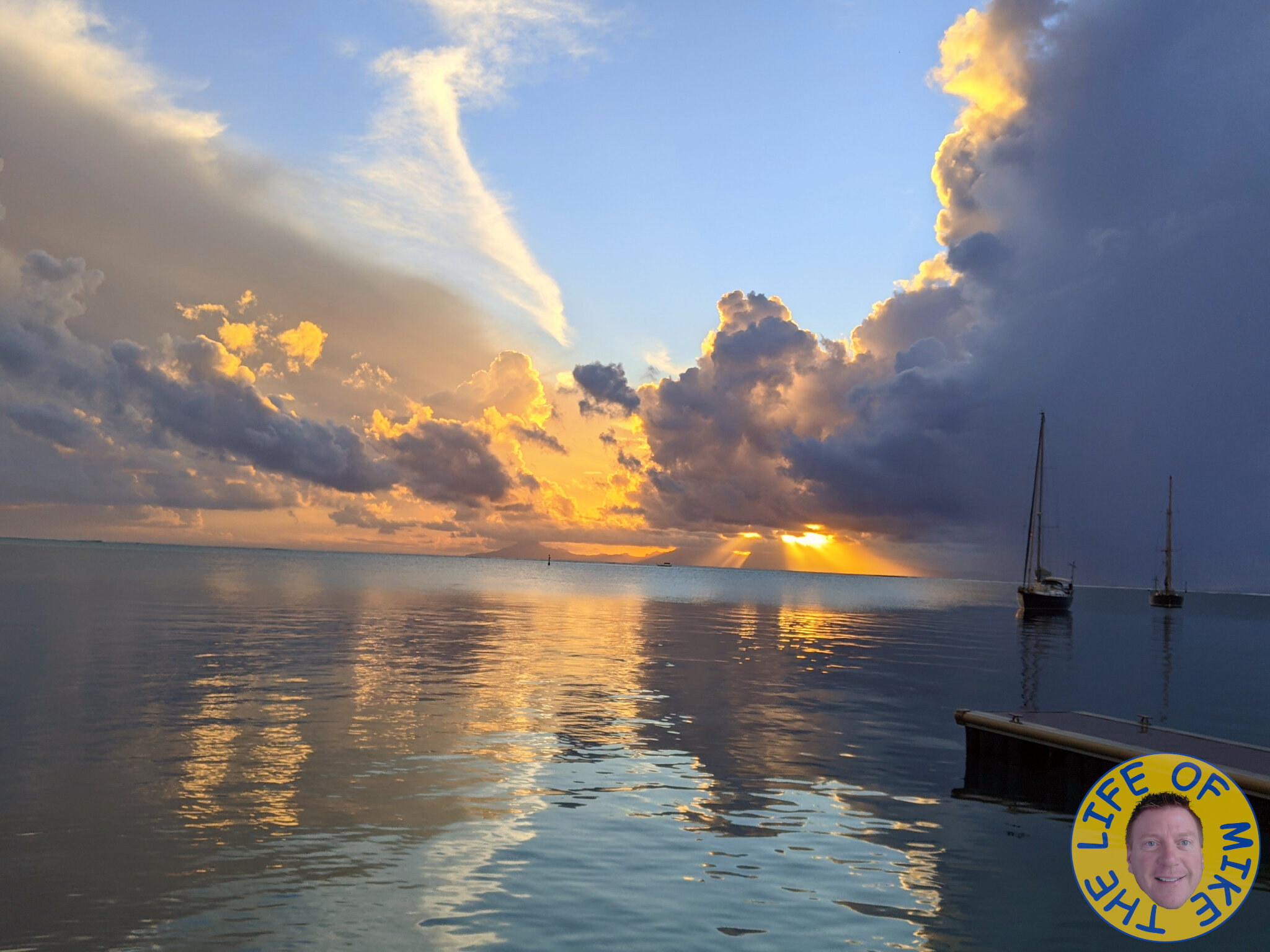 I arrived in Papeete, on the island of Tahiti in French Polynesia, on January 27th, a Thursday. On Monday the French government closed their borders in Europe and Tuesday French Polynesia, a French protectorate, followed suite. On Thursday February 4th, one week after I arrived, United sent me the following message:
As a result of a reduced schedule brought on by the COVID-19 outbreak, your travel plans have changed. Your flight has been canceled. We know this was not part of your travel plans. Unfortunately, we do not have an option to re-book you on another United flight at this time. Please visit the United app, united.com or call 1-888-825-7684 to check your options.
Holy Shit! I'm stranded in French Polynesia.
United didn't provide any other information or alternatives, just your flight has been canceled and contact us for more information. So I started a chat with their customer service and they offered to refund my ticket, but that didn't really help me. I needed a flight home at some point and United made the most sense. I'd heard from a local Tahitian travel agent that United was planning on resuming flights in April, but the United agent said she didn't have any information. So with the hopes that flights would resume at some point, I chose to take a credit for future travel that would be good for a year. My French Polynesian visa was good for 90 days and I hoped if that needed to be extended, there might be some latitude due to the COVID crisis. I decided to ride it out.
At this point you might think I was panicking. To be honest, it was the exact opposite. I felt a huge weight lifted from my shoulders. You see, I had recently separated from my wife and dog (they stayed together) and we sold our house. I didn't rent or buy another place because I wasn't sure where I wanted to live. So technically I was homeless.
French Polynesia wasn't in the running for a relocation spot, but I thought it might be a great place to wait out part of the long cold Colorado winter and do some thinking, which is why I booked a 5-week trip and headed out to the South Pacific in the first place. But after arriving I realized 5 weeks really wasn't that long. I would be back in Denver around early March with lots of winter left. Where would I go next? What countries were open? Were they easy to get into? Was COVID running rampant there? When I was officially stranded in French Polynesia, all of those questions disappeared. I was here indefinitely, so I might as well make the most of it. For the first time in months, I was able to clear my mind, smile and take in my surroundings. The realization came on quite suddenly. Holy shit! I'm in FRENCH POLYNESIA!!!
I've been here for a month now. It has been amazing. I've been to six islands on three different island chains: the Society Islands, the Marquesas Islands and the Tuamotu Archipeligo. Each has been completely unique and spectacular. I likely won't get to the Gambier Islands or the Austral Islands. As with any trip, I'll leave with more travel destinations on my to-do list than when I arrived. I've met some fantastic people along the way. From the guesthouse hosts on Moorea that invited me to their backyard BBQ with their friends, to the three young French women from Tahiti that were so kind to translate for me and include me in their group for dinners and excursions on the tiny island of Tikehau to the many Polynesians that have happily shown me their spectacular islands. Everyone has been amazingly friendly, generous and most of all happy. I guess it's difficult to be unhappy when you're living in paradise.
Originally I was set to leave back to the United States next week, the first week of March. Even though I hadn't heard anything from United since they canceled my flight, I decided I would check in with them to see if there had been any changes. Low and behold they had planned to resume flights April 1. Looks like the Tahitian travel agent was right after all. While chatting with the United agent I figured there might a backlog of people trying to get out after things were shutdown here for 2 months so I picked a date a few days after they start back up. That puts me back in Colorado the first week of April. Of course that is unless I decide to stay stranded for a bit longer. I'll have a few weeks left on my visa and I don't really have anything to go back to. I guess I'll see what happens. This island life is starting to feel pretty good. That's over a month away and a month is a long time when you're on Soap Time.
*** UPDATE ***
On Monday Monday March 7th, I received the following 3 sentence email from United Airlines:
Due to persistent changes in our flight operations, your flight 114 on 4/6/2021 for has been canceled. We know this is unexpected, and unfortunately, we are unable to book you on another United flight at this time. Please visit the United app, united.com or call 1-888-825-7684 to check your options.
So I guess I'm back to being stranded. I think I'll rent a place in Tahiti for a couple weeks.