My Escape from Paradise
Before I tell the story of my escape from captivity, I want to clarify something. The overwhelming response to my being stranded in French Polynesia was not one of pity. Quite the opposite in fact. There was an almost universal response of, "Well if you're going to be stranded somewhere…" And I agreed. Of places to be stranded, this ranked at or near the top of any list I might make. I had nowhere to be, it was winter back home, and I had an ocean of tropical islands to explore. What's to be unhappy about? And for the first month, it was fun.
I set about trying to explore some of the 118 islands grouped into five island chains that comprise the Pacific nation. I made it to three of them, Society, Tuamotu and the Marquesas, visited 10 of the 67 inhabited islands and flew as far as 900 miles over open ocean. It was amazing. Hands down French Polynesia is the most beautiful place I have ever been. There wasn't really anything I didn't like.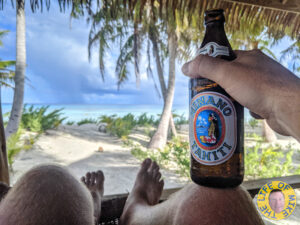 So went the first couple of months. Sure my flight back to the States got cancelled and rescheduled a couple times, but that didn't bother me at first. I just figured they would get me out at some point so I didn't worry too much. It's not like my jail cell was too austere. Oh wait, I wasn't in a jail cell. I was in a bungalow on the beach. There wasn't much or hardship to be honest, but finally I got the message from United that my ticket had been cancelled. Not rescheduled, not delayed, but cancelled. So basically United was saying, we can't get you home so find your own way. That's when my mindset started to change a bit.
There really aren't many airlines that fly into French Polynesia. United, Air France, French Bee and Air Tahiti Nui are the only ones I knew of. Clearly United was out as they didn't know when they would be resuming flights. Air Tahiti Nui didn't have any flights on their website and I'd seen their planes stored at the airport so it didn't look like they were going to be taking off anytime soon. I'd heard rumors that the borders could be opening the first week of April and French Bee had flights listed on their website so I booked with them. But about a week later, they cancelled my ticket too. At this point I had been in French Polynesia for over 12 weeks and I was getting concerned I might never make it back. So I did the one thing I had never done in all my years of International Travel, I called in the big guns, the US Government.
I reached out to the US Consulate in Papeete, the capital of French Polynesia. A consular agent replied to my email promptly letting me know there was a weekly French repatriation flight to Paris with Air France. He seemed pretty matter of fact about it which annoyed me slightly because I felt my situation was somewhat unique, but I went ahead and checked on the flight. I had heard about this previously, but a) I wasn't sure I was allowed on it and b) I didn't really want to fly to Paris to get home. But at this point I was getting pretty desperate so I called Air France and explained my situation and they started checking flights. They said they could get me to Paris, but her computer system wouldn't give her the price for a flight back to Denver. So I booked a one way flight to Paris on Air France and hoped I didn't end up getting stranded at Charles de Gaulle airport as I wasn't allowed to leave once I got there. Next I started looking for a flight from Paris to Denver. I found it on, wait for it, United. The airline that had left me stranded in the first place was now going to be my savior.
So there you have it. My flights were booked and I was finally going home. Well, not so fast. People were only allowed to fly for certain reasons. After all, the borders were technically still closed. There were only 3 exceptions where you could fly: 1) a health emergency, 2) a family emergency or 3) for some serious critical business reasons. I needed to apply for permission to leave from the High Commission of French Polynesia. I filled out the online application, explained that I had been stranded there for 3 months, my visa was about to expire and I wanted to go home. I got a quick reply. Your request has been denied. Without permission I wouldn't be allowed to board the plane. WTF?
I'll confess, that was a low point. I'd finally decided to pull the trigger and fly halfway around the world only to turn around and fly back half of that distance I had just flown, all just to get home. And it was at great expense too. My cheap round trip ticket had just quadrupled in price, but at least I would be back home. But no. Now, some bureaucratic idiot had decided I didn't qualify to leave. I was at a loss. Then I remembered the Big Guns. Maybe the US Government could scramble a jet to pick me up and return me to US soil once again. It was worth a try.
I emailed the consular agent again and explained my current situation, that I had booked the flight to Paris, but was denied permission to leave. I didn't know what he could do, but I was really out of options. Maybe they could help. A few minutes later my phone rang. It was the consular agent that I had just emailed. "Mike, what's going on," he asked. I was a little surprised at his quick response, but regained my composure and explained my situation. "That's bullshit," he said. "They can't deny you permission to leave. You're an American citizen trying to get home. Don't worry about this. I'll take care of it. Don't cancel your ticket. I'll make sure you get on that flight!" And with that he told me to call him if I had any questions and hung up.
My flight was on Sunday and I got the call from the consulate on Wednesday. I checked in with him for updates over the next few days. When it was getting closer to my flight and there still wasn't a resolution, I dare say a little doubt crept into my thoughts. But the consular agent assured me each time that he would take care of it. Then on Friday, the last business day before my flight, I got an email from the High Commission of French Polynesia that my request was being reconsidered. A few minutes later I got a message that my request to leave had been approved. So that was that. I was going home.
I'll confess I was a little shocked at the level or response I got from the US Consulate. I mean I was after all traveling for leisure in the middle of a pandemic. I knew the risks of going to another country and I understood I would be responsible for any consequences for that decision. I was half expecting a response of, "Sorry, you got yourself into this mess, figure a way out." But to have my government cover my back when I was in a tough situation overseas was an amazing feeling. I mean they didn't send in the SEALs to pull me out of a terrorist torture camp, but I'm not joking in the least when I say that experience choked me up. The first time I'd really felt all alone overseas and didn't know where to turn, the US Government came to my rescue. God Bless America.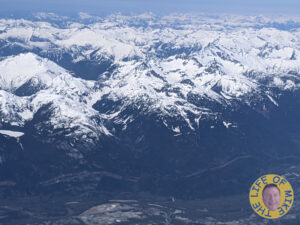 On Sunday I showed up at the airport and sure enough my name was on the list of people that had permission to leave. I soaked up the last couple of hours of French Polynesia sitting in the open air lounge. I felt sad to be leaving. For sure I felt sad to be wearing shoes again. I hadn't had anything on my feet for months. In fact I'd hardly worn a shirt for the past few months. I'd gotten used to island life, being near to the heartbeat of the waves, never cold, always amazed at the blue of the water and as much fresh tuna as you could eat. I'd met some really nice people, experienced a new culture and landscape, seascape really, that I'd never experienced before. Despite being there for longer than I had planned, French Polynesia was the most beautiful place I had ever been, and I was leaving.
My flight took me to Paris via Vancouver. Ahha! you say. Vancouver is in Canada, our friendly neighbor to the north. Just fly there and then home to Colorado. Great idea, but not an option. The borders between the US and Canada were still closed and passengers were not allowed to leave the airport.
After about 9.5 hours of flying we deplaned to a locked seating area where we waited about an hour as they cleaned and refueled the plane for the next leg of our journey. After another 9.5 hours to Paris, I had a 3.5 hour layover before heading back for 7.5 hours to Newark, New Jersey. This plane was pretty empty and I told the flight attendants my experiences and my crazy trip to get home, so they took great care of me. Before my last leg from Newark to Denver I was supposed to have a couple hour layover but was able to get on an earlier flight. So after a 3.5 hour flight the wheels touched down and I was home. I knew with all of the time zone changes I would never be able to keep track of how long I had been flying so right when we pushed back from the gate in Tahiti, I started the timer on my watch. I stopped it when we touched down in Denver and it read a few seconds short of 38 hours.